Hi, my name is Pat Hastings IV. I'm from Lago Vista, Texas. This spring I went to Awana's Varsity USA 2002 in Chicago, Illinois.
Varsity USA 2002 was the convergence of over one thousand highschoolers from Awana Varsity programs throughout America. Lasting from April 17 until April 20, it contained a National Awana Olympics, National Bible Quiz, and Fine Arts competition. There was also a Citation Award ceremony for those who have earned Awana's highest award. For the participants it is a time to have fun, to learn, and to have fellowship with other Christian youth.
This website contains several pages of pictures I took and a trip summary I wrote about it. Also, there is a page with a few related links in case you would like to know more about Varsity USA or Awana.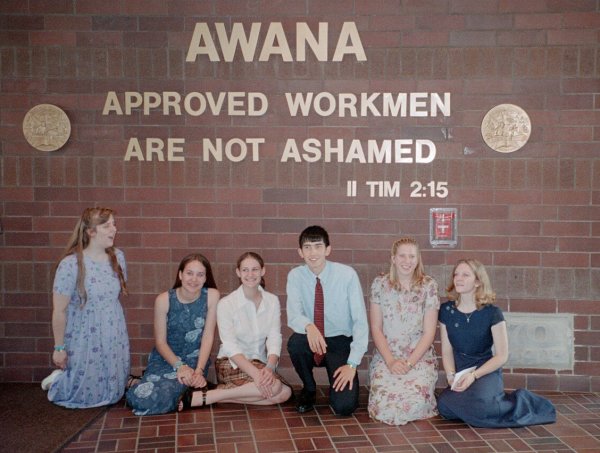 Lone Star Regional Team Citation Award recipients:
(l/r) Crystal, Whitney, Britney, Pat, Erin, Katie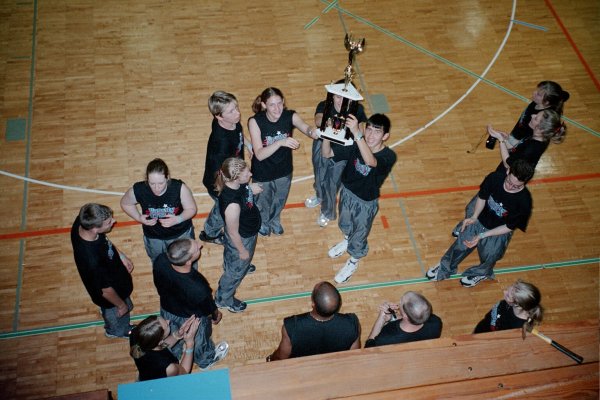 Third-place trophy winners in the Midwest Regional Team Division of the Varsity Olympics
Our Bible Quiz team: (l/r) Chris, Britney, Whitney, Stacey. (Not pictured) Crystal & Katie